Regulating a New Era of Payments Innovation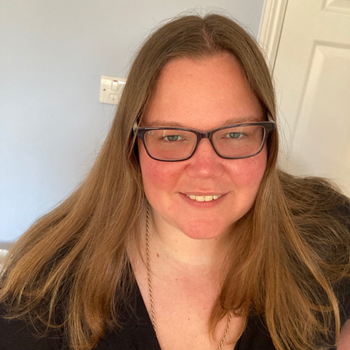 Jane Moore, Head of Department, Market Analysis, Policy and Sector, Payments and Digital Asset Division at Financial Conduct Authority
Jane is Head of the Payment & Digital Assets, Market Analysis & Policy Department, which is part of the Payments & Digital Assets Directorate at the FCA. The Department covers both payments and crypto policy amongst other things. Jane has previously specialised in insolvency as Head of the Resolution Department, before which Jane concentrated on Client Assets since joining the FSA in 2009 from a corporate law firm.
Staying Top of Mind & Top of Wallet in the Era of Conscious Consumerism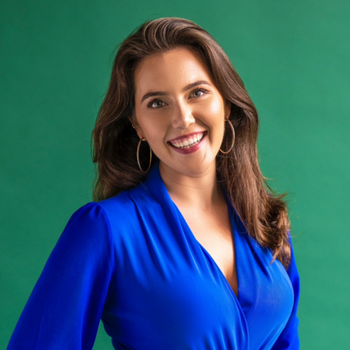 Cathryn Peirce, Founder and CEO of Carbon Zero Financial
Cathryn Peirce is Founder and CEO of Carbon Zero Financial, a B2B fintech providing white label climate technology for the automatic measurement, monitoring, and offsetting of cardholders' carbon footprints as they spend. Carbon Zero works with banks, credit unions, fintechs, and startups to implement plug-in climate impact and ESG technology across financial
products and services.
To her role as CEO, Cathryn brings a deep passion for distilling complex dynamics into understandable and actionable frameworks. Cathryn is a social innovator with over 8 years in behavioral change education, marketing, social impact, media, community mobilization, and sales. Prior to Carbon Zero, Cathryn was a Director of Marketing at New York- based real estate
technology firm, Compass, Co-Founder of Share the Wealth Workshops, which provides free financial and investment education to women and marginalized communities, and an interpersonal violence reduction educator.
Cathryn is a 2016 Fulbright Fellow, summa cum laude graduate of the University of Pennsylvania, and intrepid solo backpacker (44 countries across Africa, Asia, Europe, and North & South America). She leads by the motto: "When values aren't at the beginning of our decision making, integrity is rarely at the end point of our actions."
Reducing Friction in International Mobility with Fintech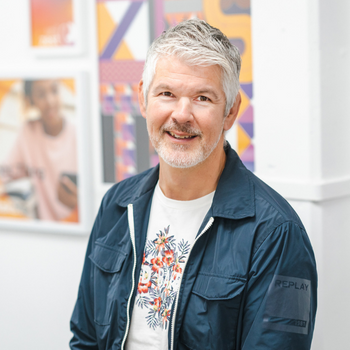 Matt Oldham, CEO at Unizest
Matt Oldham is co-founder and CEO of Unizest, an app-based current account for people coming to the UK to work or study.Getting a bank account without residential history is a longstanding problem for people coming to the UK to work or study. Since going live in 2021, Unizest has taken an innovative approach, offering this significant and economically valuable customer group an alternative current account solution.

As an accredited B Corp, Unizest is leaning into the issue of financial inclusion, supporting people who would otherwise struggle to become "banked". Fintechs can play a key role in improving financial services accessibility whilst leading in "triple bottom line" economics, with a focus on People, Planet and Profit. Matt will speak on Unizest, it's growth goals and journey so far.
Regulating Crypto: EU MiCA vs UK (proposed) regime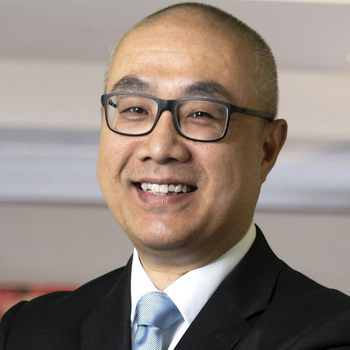 Kai Zhang, Special Counsel at K&L Gates
Kai Zhang is a special counsel at the K&L Gates' London office. He is a member of the Payments, Banking Regulation, and Consumer Financial Services practice group and a member of the Asset Management and Investment Funds practice group. An expert in payment services and e-money regulation, Kai will provide a high-level comparison between the EU MiCA regime and relevant UK crypto regulation proposals including on stablecoin, crypto financial promotion, FCA guidance on crypto, and FCA attitudes towards crypto and DeFi.
'These are not just payments, these are Open Banking payments' - How businesses can help their customers, and foster trust and loyalty, through a cost of living crisis and beyond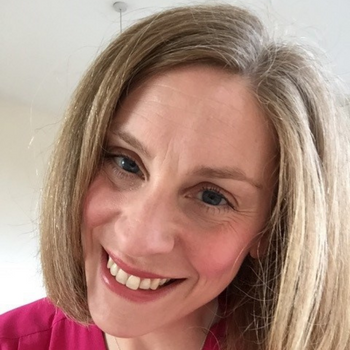 Fliss Berridge, Director & Co-Founder at Ordo
Fliss started out as a professional musician (trombone...the neighbours loved it!) and after several years of playing in orchestras she decided she wanted a job where she wouldn't have to worry about money, so went to law school in the evenings and re-trained to become a lawyer.
Fliss worked for several years in private practice as a corporate and commercial lawyer with City firms, and moved in-house in 2013 to work across the payment systems in the UK. Fliss then became the Head of Legal, Regulatory and Corporate Governance for Faster Payments and Paym.
Following the consolidation of the UK payment systems into Pay.UK, Fliss co-founded a FinTech, Ordo, that makes getting paid easy. Ordo's highly secure, cloud-native, open banking enabled payments platform provides businesses large and small with low cost, real-time and easy to use eCommerce, Point of Sale and invoice payments direct from their customer's bank accounts into their own bank accounts. Businesses can access the Ordo platform though an Ordo Merchant Acquirer/PSP payments partner, via Ordo's modern APIs, and for smaller businesses, through our integrations with QuickBooks, Sage, and Xero accounting software or directly via Ordo's web/app interfaces.
Ordo puts people in control of their finances, with instant money transfer and real time notifications, it means everyone knows where they are with their money....which is exactly how it should be; and it needn't be hard or expensive - so Ordo is easy for everyone and low cost. At Ordo, Fliss, as a founding shareholder and Executive Director, is responsible for Legal, Regulatory, Corporate Governance and Marketing.
Open Banking Payments: Will PSPs be left behind?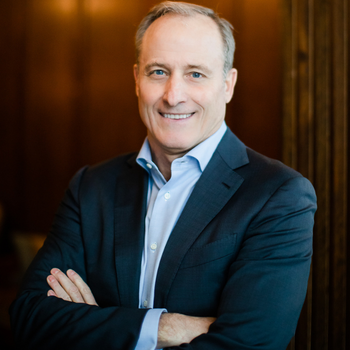 Todd Clyde, CEO at Token
Todd Clyde is the CEO of Token and an established operator of Silicon Valley software companies. He has an over twenty-year track record of bringing groundbreaking technologies to market, including e-learning, internet banking, mobile banking and now open API banking. Token is Todd's fifth technology start-up, and he has navigated his previous four to successful exits, including one $2B exit. Todd joined Token in 2016 to reinvent payments and drive a shift from traditional payment methods to account-to-account payments.
The Future of Financial Wellness with Earned Wage Access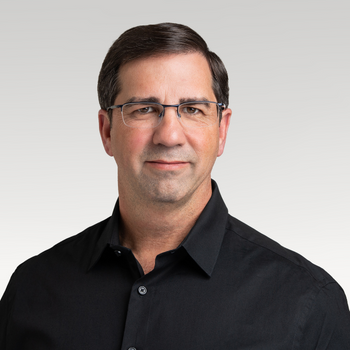 Brian Brinkley, CEO at QRails
Brian has over 30 years of experience in enterprise and start-up environments. He is a leader in omnichannel commerce and digital payments technology. Brian co-founded Zave Networks which was acquired by Google in 2011 and became a key component of Google Wallet. Brian has held executive roles at Sprint PCS and Lucent Technologies. Brian joined QRails as CTO in 2019 and was asked to lead QRails' growth strategy as CEO in 2021. Brian was recognized for his innovation and leadership, being named in the Top 50 Financial Technology CEOs of 2021.

Panel: Crypto headwinds or winds of change?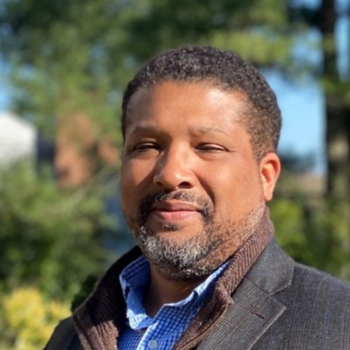 Brian Tate, President & CEO at Innovative Payments Association, USA

A native Marylander, Brian is a graduate of the Howard University School of Law and is licensed to practice in the state of Maryland and the U.S. Supreme Court. In addition, Brian has an M.A. in Political Management from The George Washington University, and a B.A. in Political Science from King's College (PA). Brian was also a White House intern during the Clinton Administration in 1996.
After graduating from law school in 2004, Brian first started working in the financial services sector when he began working as an advocate for the credit union industry. During his time with the credit unions, Brian held the position of Vice President for Legislative Affairs (MDDCUA) and Director of State Advocacy (CUNA).
In 2009, Brian joined the Financial Services Roundtable as Vice President of Banking. At FSR Brian represented banks, card issuers and networks, asset management, and insurance companies. Further, Brian led FSR efforts on Interchange Fees, Orderly Liquidation Authority, Fiduciary Duty, and Retirement Security. Work with member companies to develop public policy agenda and advocacy strategies on wide-range of issues before the Administration, Congress, and regulatory agencies.
Speaker Panel: Innovation in inflationary times: challenges and opportunities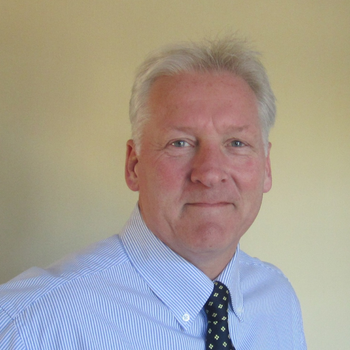 Chris Ellis, Director at Bowsprit International
Chris has worked in the cards and payments industry for over 20 years, and has contributed to the organisations which both introduced the foundations for, and the wider evolution into, the 'fintech' industry we see today.
Subsequent to being involved in exciting periods of significant innovation and growth with Nomad/Metavante/FIS and Yalamanchili, Chris established Bowsprit seven years ago to provide consultancy to both established players and new entrants to the payments market, including supporting national, regional and global participants supporting, offering and launching a variety of new services and solutions.
Panel: Open Banking: What's Next?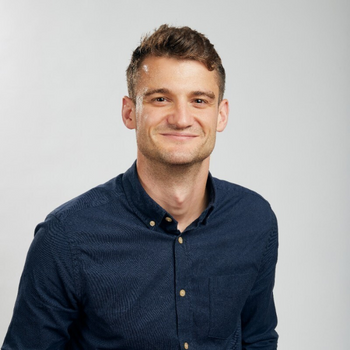 Stuart Barclay, VP Strategy at Volt
Stuart leads Volt's strategy. He is an established Open Banking expert with experience in government and consultancy. He joined Volt from Trustly where as Head of Growth, Financial Services he drove value propositions, pricing and strategy.

Before entering Open Banking he worked in government as Senior Policy Advisor for the Cabinet Office and a Strategy Advisor for the Department for Education. He started his career as an analyst with global powerhouse Accenture, where he worked across a range of leading global companies in communications, broadcasting, aerospace, technology and banking.
Kieran Hines, Senior Analyst, Banking at Celent
Kieran is a Principal Analyst in Celent's Banking practice and is based in Leeds. His research focuses on the impact of technology-driven change in both the retail and corporate banking sectors, with an emphasis on the role that open banking, data and analytics, and cloud technologies have in transforming customer propositions and the long-term value chain in banking.

An experienced analyst with close to 20 years in the industry, Kieran works closely with banks, vendors and payment processors on their technology and business strategies. His client engagements have covered a range of topics, including real-time payments, open banking, corporate treasury, payment cards, and digital commerce.