Latest Event Highlights
Check back regularly to see what's new.
The full agenda will be published in early September 2023
Book your tickets here!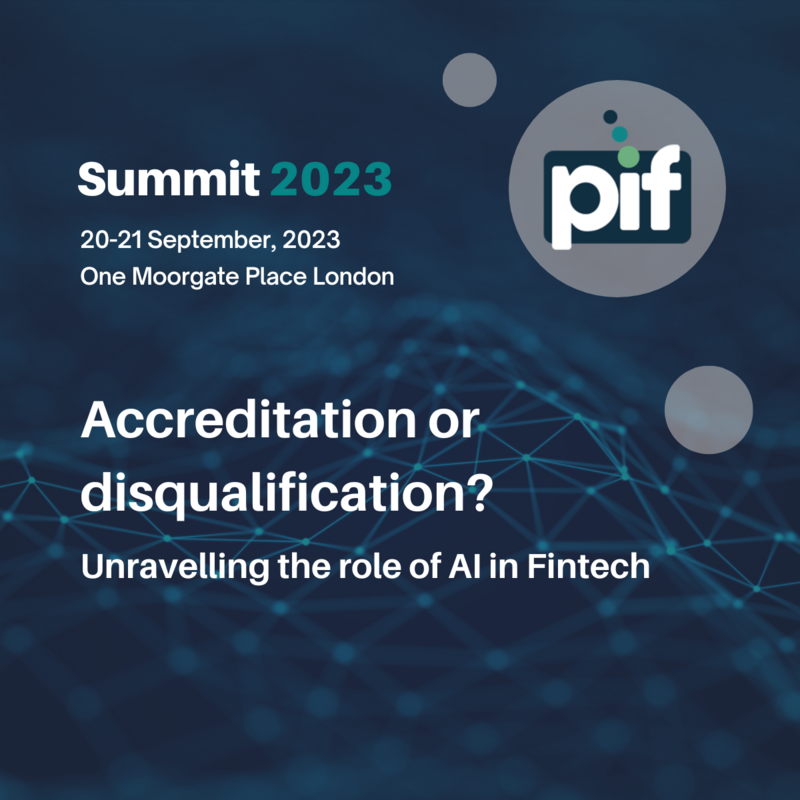 Accreditation or disqualification: Unravelling the role of AI in Fintech
How can fintechs keep AI and humans working hand in hand to improve transaction monitoring and prevent fraud? Should AI-driven financial services go through an accreditation process?
Join us to explore the critical aspects of AI's role in fintech and whether AI-driven financial services, with reference to a real-world tax bot that's been put through its paces and sat several exams, should go through an accreditation process, with insights from an industry, government and legal perspective.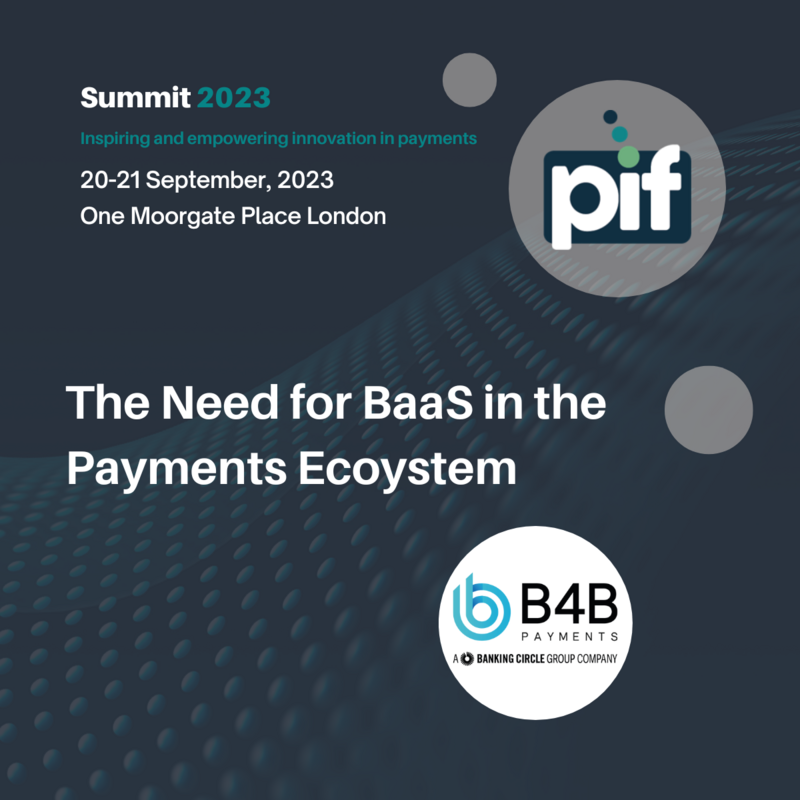 'The Need for BaaS in the Payments Ecosystem.'
Banking-as-a-Service (BaaS) is a significant shift in the way banking functions are delivered and consumed; B4B Payments enables businesses to integrate banking services directly into their systems, making transactions and other banking activities more efficient and user-friendly, allowing companies to create accounts, collect and hold funds and issue multiple VIBANS.
Listen to valuable insights and the extensive experiences of Brian Lawlor, CCO, Paul Swinton, Co-CEO and Walter Hogg, Head of Risk and Compliance, as they add a new dimension of knowledge. Join Payments Innovation Forum and B4B Payments as they discuss 'The Need for BaaS in the Payments Ecosystem.'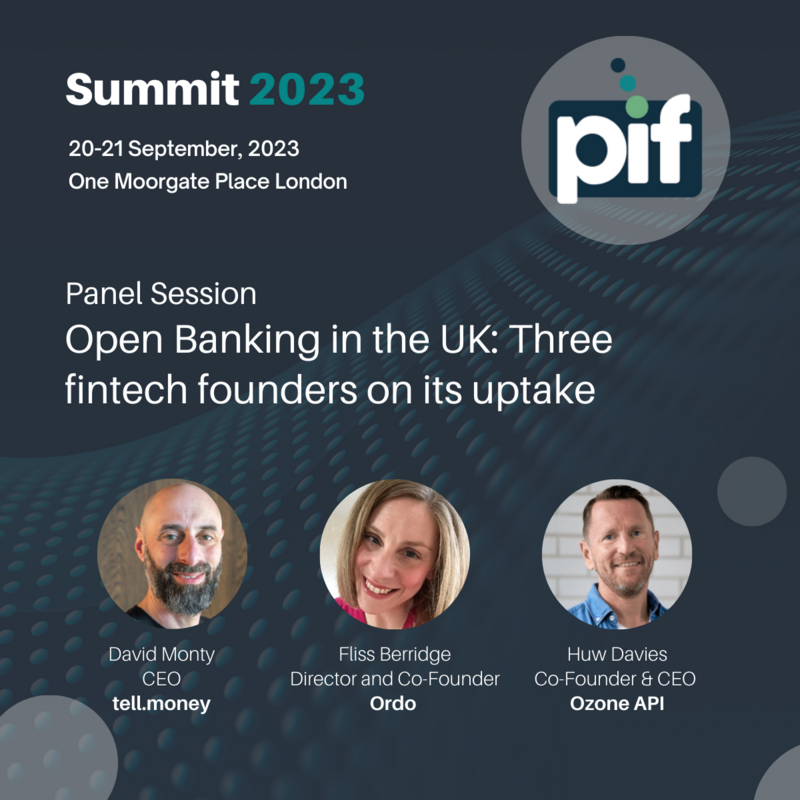 Open Banking in the UK: Three fintech founders on its uptake
Today, over 7 million people are using innovative open banking-enabled products to make payments. Yet the UK's journey to open banking is a hotly debated topic. How can the adoption of open banking be supercharged (and does it even need to be?), does open banking in the UK need its catalysing moment? How are Open Banking APIs shaping the new business model of banking?
Hear some very fresh perspectives from Ordo Co-Founder, Fliss Berridge, tell.money Founder and CEO David Monty and Ozone API Co-Founder & CEO Huw Davies